BirdWeb: Seattle Audubon's Guide to the Birds of Washington State
Bird of the Week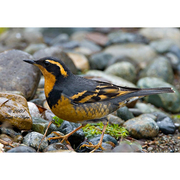 Did you see a robin in your backyard that didn't quite look right? It could be a Varied Thrush, a relative to the American Robin that breeds in mature forests in the Cascades and Olympics and winters in the lowlands. Check out its unique song.
Birding Site of the Week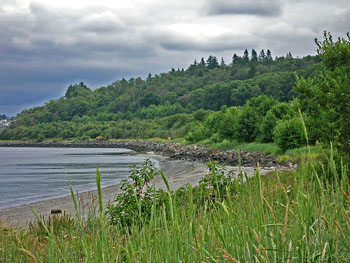 The 585 acres of varied habitat at Discovery Park offer great birding opportunities year-round. In winter, scan the blackberry brambles around the south parking lot for wintering Golden-crowned, White-crowned, Song, and Fox Sparrows. Feel like a long walk? Make your way down to the lighthouse to scan for wintering seabirds on Puget Sound.
Get Involved with SAS

Seattle Audubon has numerous resources available to you.